Bathurst trackside shops and The Garage at Supercars make race day exciting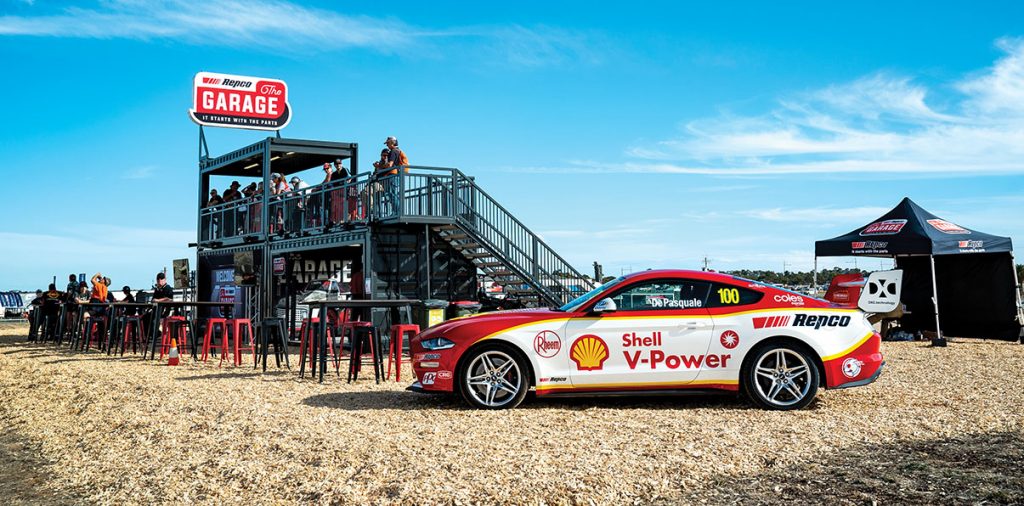 The "Trackside" store will return to Mount Panorama for the Bathurst 1000 again this year.
The 1,000-square-meter store will be stocked with most of Repco's regular wide variety of merchandise, as well as camping gear and race essentials for Supercars fans to shop during the action-packed weekend.
This year, Repco will have twice the fun, with two stores next to the track, as it will set up a second, smaller store called Mountain Side up the hill, meaning customers camping at the top won't have to walk as far. to visit your favorite motorsport. shop and grab some of their exciting products.
Repco is the main partner of the Supercar Championship, including the famous Repco Bathurst 1000 'jewel in the crown'.
The automotive aftermarket retailer, known for its racing pedigree and heritage, takes its support of Supercars very seriously and the big winner is the fans, thanks to 'The Garage'.
In Bathurst this year, The Garage is a must-see attraction with cool cars, great vantage points, games, giveaways, prizes and opportunities that money can't buy.
Online, The Garage is the home for all things motorsports: news, history, videos, podcasts, awards and more. If you can't make it to the track this year, The Garage is home for all things motorsports and the Great Race: news, videos, history, podcasts, awards and more.
It's clear that Repco loves its racing heritage, loves Supercars, and best of all, Repco shares that love and passion with the fans.
For more information visit www.repco.com.au/thegarage