With dealerships opening their doors and a number of online car-buying platforms springing up in the wake of the COVID-19 pandemic, you can expect everything to be back to normal when it comes to buying a new car. However, that's not the case, as there are still a number of hurdles your new car must cross before you pick up the keys.
For starters, there are still production delays due to a limited supply of parts needed to build a new car. A shortage of semiconductor chips, which are used in the myriad of computer systems in a new car, has dictated the number of new cars rolling off the production line, and the conflict in Ukraine has also affected the supply of parts produced in the country.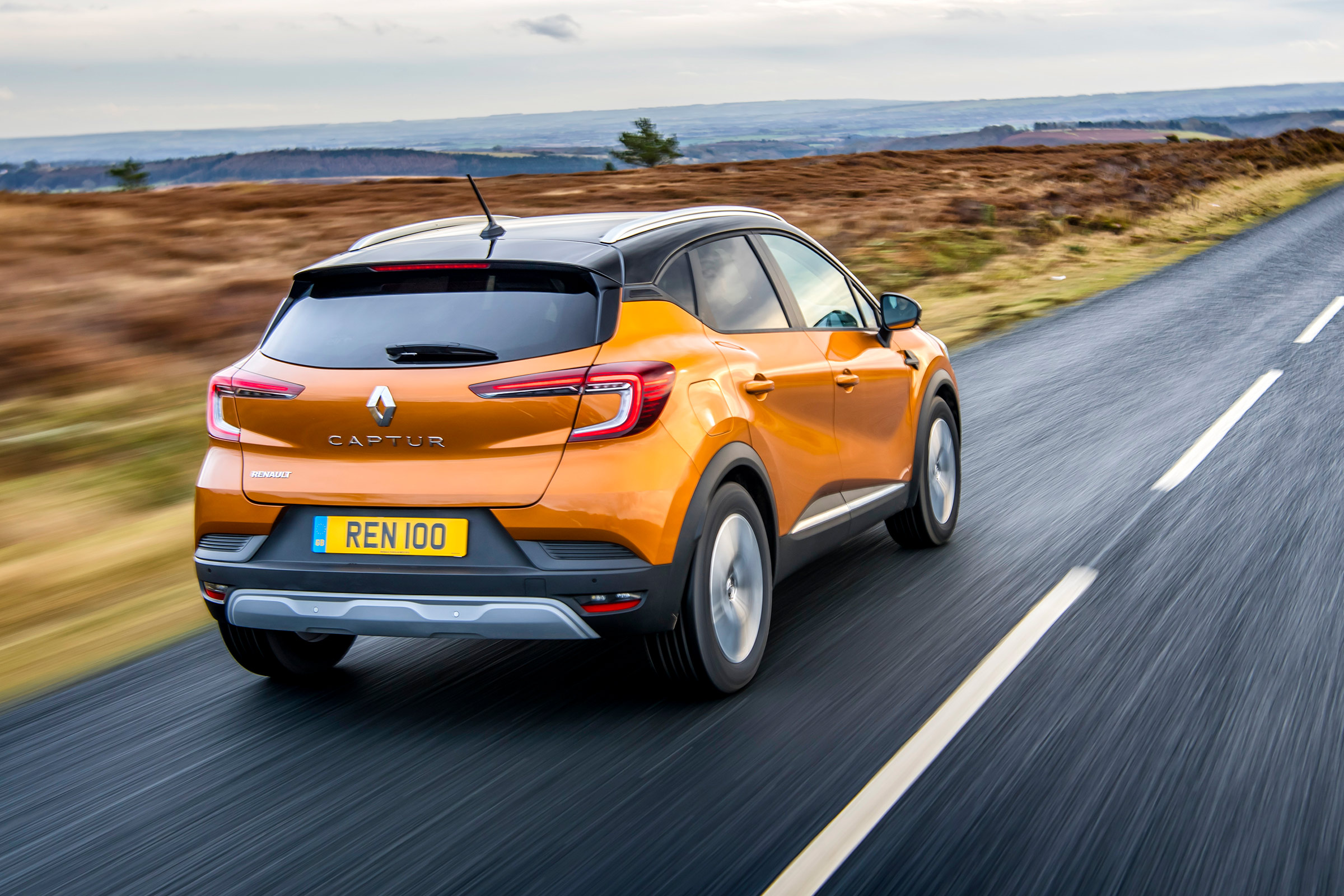 Top 10 Almost New Cars of 2022
All of this means that if you order now for a new car, you may have to wait a while before you're ready to pick it up. Depending on the make and model, you may need to wait anywhere from a few weeks to several months. In some extreme cases, it can take a year or more before your new car is shipped to the UK.
If you're not too concerned about the specs and color of your next car, there's the option of buying a car that's from the dealer. These cars will already have been built, but since they have not yet been registered, you will be the first official owner of the car at the time of purchase and pick-up. However, depending on what is available in dealer inventory, dealer stock selections may be limited, especially if you were looking specifically for a car with a certain specification. Don't expect bargains, either, as a shortage of new cars has driven prices up for both near-new and used models.
Below are examples of new car delivery times for a selection of car manufacturers.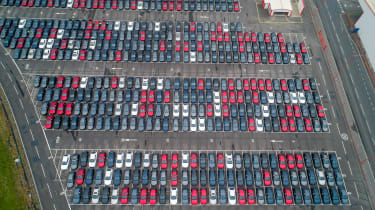 Audi delivery times
Audi didn't give us any estimates on delivery times, but a statement from the company said customers are being contacted to keep them updated on progress.
BMW delivery times
Depending on the model, there is typically a delivery time of six to nine months for a new BMW. However, this can vary depending on the popularity of the car; for example, there is high demand for plug-in hybrid and all-electric cars from BMW, and these may take longer. By comparison, dealer stock orders will take around two weeks to deliver, though keep in mind that availability may be limited depending on the car and spec you're looking for.
ford delivery times
Lead times for new Fords can vary quite a bit, depending on the model you plan to order. A new Ford EcoSport can take three to four months to arrive, for example, while a Ford Mustang Mach-E can take up to seven months to land on your driveway. At the time of this writing, Ford has also temporarily suspended new orders for its Fiesta, Focus, Galaxy and S-MAX models as it works with an existing order book that extends beyond September 2022.
Genesis delivery times
Currently, the Genesis G70 and GV70 models are expected to ship in four to five months, while the larger G80 and GV80 models have a delivery window of seven to eight months.
Jaguar delivery times
Jaguar anticipates delivery times of six months for the XE, XF and I-Pace models, while the Jaguar F-Type sports car is subject to a lead time of six to nine months. For the E-Pace, specific models are available within six or 12 months, but some are not available to order. There are no F-Pace models available to order at the time of this writing.
Kia delivery times
Most Kia models are scheduled to arrive three to four months from time of order. An exception is the Kia EV6 which, in GT-Line and GT-Line S spec, you'll be waiting until early 2023. Kia says it has a reasonable level of supply in the UK, but demand is high.
Land Rover delivery times
As with many car manufacturers, the availability of new Land Rovers can vary by model range. As a general rule, delivery times range between six and 12 months on average. The new Range Rover is expected to be delivered at least a year from now. Some Evoque and Discovery models are currently discontinued.
Mazda delivery times
Mazda is confident that recent orders will be fulfilled by the end of September, but some derivatives are likely to take longer. The company's UK shares are described as "limited".
MINIMUM delivery times
MINI is owned by BMW, so unsurprisingly, it has delivery times that mirror those of its parent company. If you order a new MINI now, delivery of the car is likely to take six to nine months. Expect a longer wait if you've ordered a fully electric MINI Electric or plug-in hybrid MINI Countryman.
Skoda delivery times
Depending on the model, you will wait between two and eight months for a new Skoda. The Fabia, Scala and Kamiq have the shortest wait times, with the Kodiaq and Superb hatchback not far behind. In a recurring trend, the Octavia iV plug-in hybrid and electric Enyaq have the longest lead times.
Subaru Delivery Times
Regardless of the model, it will be a while before the new Subaru you order arrives in the UK. Depending on the vehicle, delivery times for new Subarus range from six to eight months at the time of writing.
Tesla delivery times
Only the Tesla Model 3 and Model Y are available to order at this time. The Model Y appears to be a priority, with deliveries expected between August and October; customers ordering a Model 3 skin will have to wait until January-March 2023 for delivery. The Model S and Model X models can be pre-ordered with a £100 reservation fee, but there are no details on pricing or when they'll be available.
Opel delivery times
Vauxhall quotes different delivery times for its various models, but it is generally between 18 and 25 weeks, that is, up to six months. Different specifications may also affect delivery dates; for example, delivery times for the all-electric Corsa-e are much longer than for the petrol model.
Volvo delivery times
Delivery times for new Volvo cars vary depending on the model ordered. The S60, V60, S90, V90 and C40 expire in nine to 12 months; their SUVs have waiting lists of a year (or longer in some cases). Some long delivery times are also the result of Volvo selling its entire allocation of certain models by 2022.
Buying cars is simple…