Put your load to bed easily and safely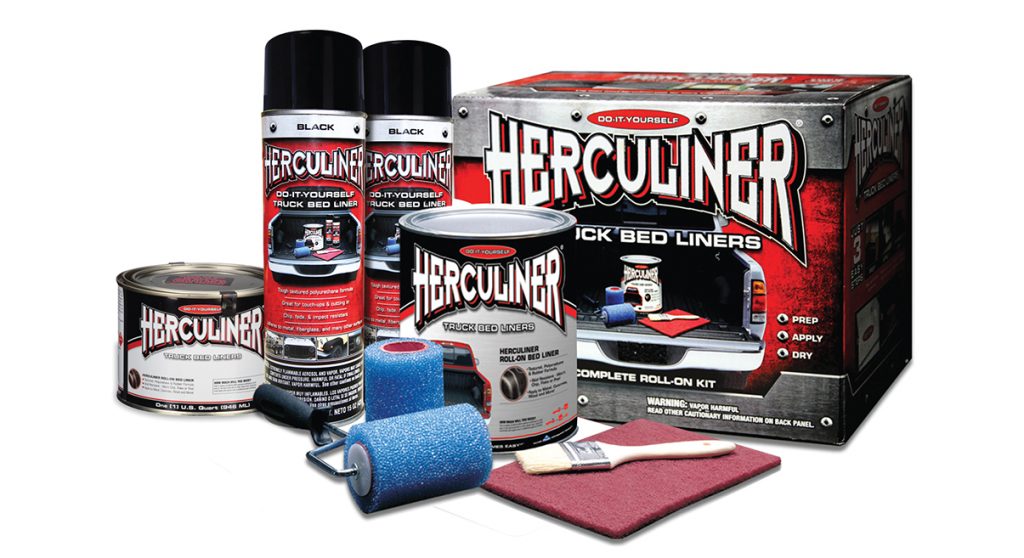 JB Weld, which claims to be a leader in the development of adhesives, bonding, epoxies, threadlockers and coatings, has added Herculiner to its product lines.
He says Herculiner is the only polyurethane and rubber granule coating that can be applied in just three easy steps to lay-up trays, truck beds and other surfaces.
JB Weld says its proprietary solvent-based formula allows Herculiner to adhere better to surfaces than water-based products, and can bond to virtually any surface or material, including wood, metal, concrete, aluminum, asphalt, rubber. , fiberglass and plastics, including PVC. , making it suitable for the automotive, hardware and industrial markets.
By sealing the surface, Herculiner prevents rust and is also resistant to gasoline, oils, solvents and other chemicals. When cured, Herculiner provides a tough, durable, non-slip textured protective layer that will not chip, flake or peel.
While other liners need to be stripped or scored when damaged, Herculiner adheres to itself and can be easily repaired with additional applications.
Herculiner can be painted with a polyurethane-based paint; other types of paints will not have the same flexibility and are therefore more likely to crack and peel. The best time to apply the paint is within 24 hours after Herculiner is dry to the touch.
Herculiner is available in a complete bedliner kit with rollers, a brush and an abrasive pad; in cans of 946ml and 3.78l and also in aerosol.
For more information visit www.hpplunds.com.au or call Ben Leonard on 07 3722 1111.