Now available at CoolDrive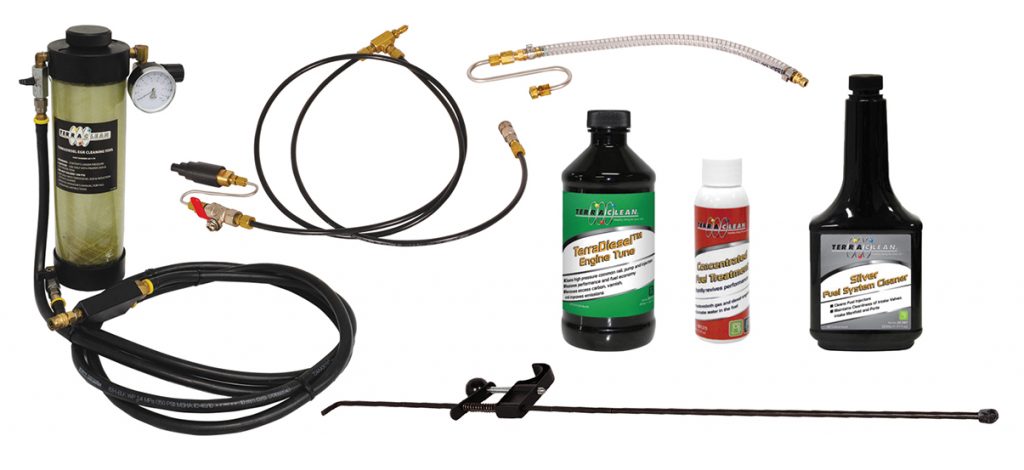 CoolDrive Auto Parts continues to expand its Tools and Equipment range, recently welcoming TerraClean professional grade maintenance products and equipment.
A decarbonising solution for diesel and petrol vehicles, TerraClean uses patented technologies and eco-friendly solutions when developing its products to ensure the highest quality results for workshops performing vehicle maintenance services.
"We are really pleased to now offer TerraClean to our workshop customers, enabling them to take their vehicle maintenance work to the next level," CoolDrive Auto Parts Category Manager – Tools and Equipment, Matthew Douglass, said.
"TerraClean is an advanced and effective decarbonising solution which works to remove carbon deposits from engines and associated systems. Present in every engine, these carbon deposits are a by-product of unburnt fuel, with a build-up having the potential to negatively affect the engine's efficiency.
"TerraClean products and equipment can be classified as the difference between doing basic maintenance and preventive maintenance, working to restore fuel economy, engine response and engine performance – and we're confident they will be well-received by our customers."
A number of TerraClean kits are available from CoolDrive, headed by the TerraClean Master Full Kit for diesel and petrol vehicles, which is ideal for busy workshops servicing both kinds of vehicles.
Included within the Master Full Kit is a TerraClean decarbonising machine, a diesel EGR and DPF cleaning tool, a 4000 Diesel injector service machine, a throttle depressor, s-tool adapters as well as 36 premium tune-up kits, EGR cleaner 945ml bottles, multi-function fuel treatment 12 Fl Oz bottles, diesel tune 16 Fl Oz bottles, and 48 concentrated fuel treatment 2 Fl Oz bottles.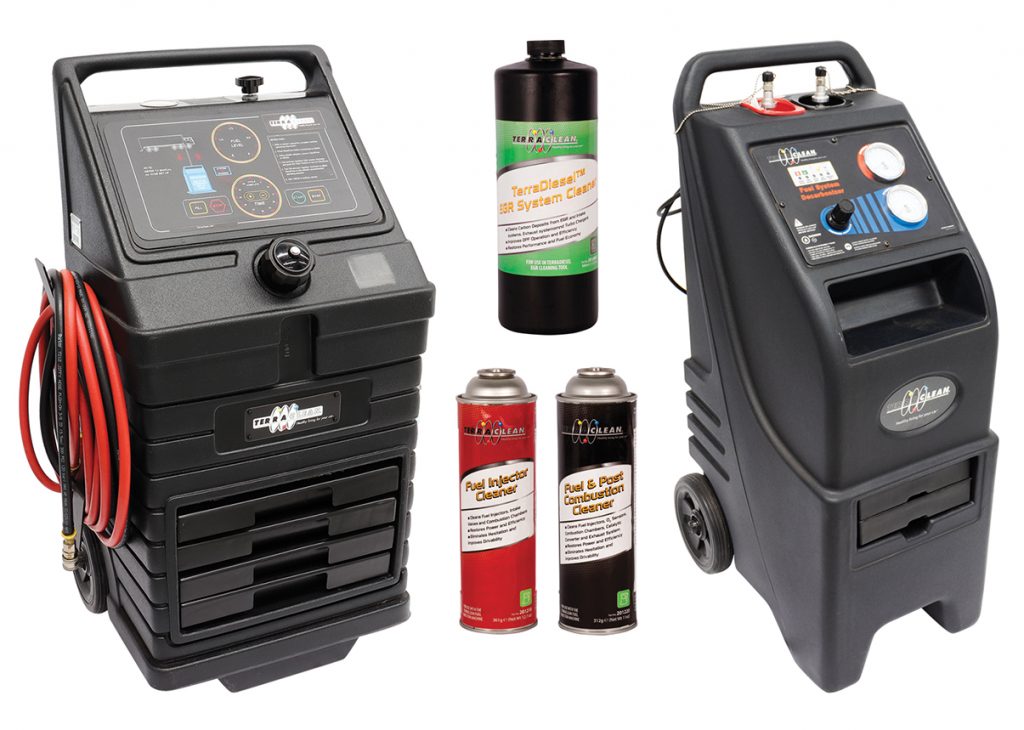 For those workshops only catering to petrol vehicles, the Deluxe Fuel Service Kit would be the solution, consisting of a TerraClean de-carbonising machine, a throttle depressor, s-tool adapter, 36 premium tune-up kits, 36 induction system cleaners and 48 concentrated fuel treatments.
There's also the Petrol Throttle Body and Fuel Additive Kit which includes the TerraClean pressurized induction tool, throttle depressor and 36 bottles each of the TerraClean Optima fuel system cleaner (tank additive) and induction system cleaner.
For diesel workshops, there is the Diesel EGR Service Kit for cleaning induction, EGR and DPF systems in vehicles, which includes the TerraDiesel EGR cleaning tool, EGR s-tool and 36 EGR cleaners.
Further building upon that kit is the TerraClean Diesel EGR and Fuel Additive Service Kit, which includes all the aforementioned items, as well as a throttle depressor, 36 multi-function fuel treatment bottles and five diesel EGR adapters of the customer's choice.
Capping off the TerraClean kits is the Diesel Fuel Injection System and Injector Cleaning Kit which includes the TerraDiesel 400 service machine, throttle depressor, and 36 each of the TerraDiesel engine tune and multi-function fuel treatment bottles.
Individual TerraClean additives are also available for vehicle owners to add to the fuel tank as an added layer of preventative maintenance.
For more information, visit www.cooldrive.com.au or visit your local branch.